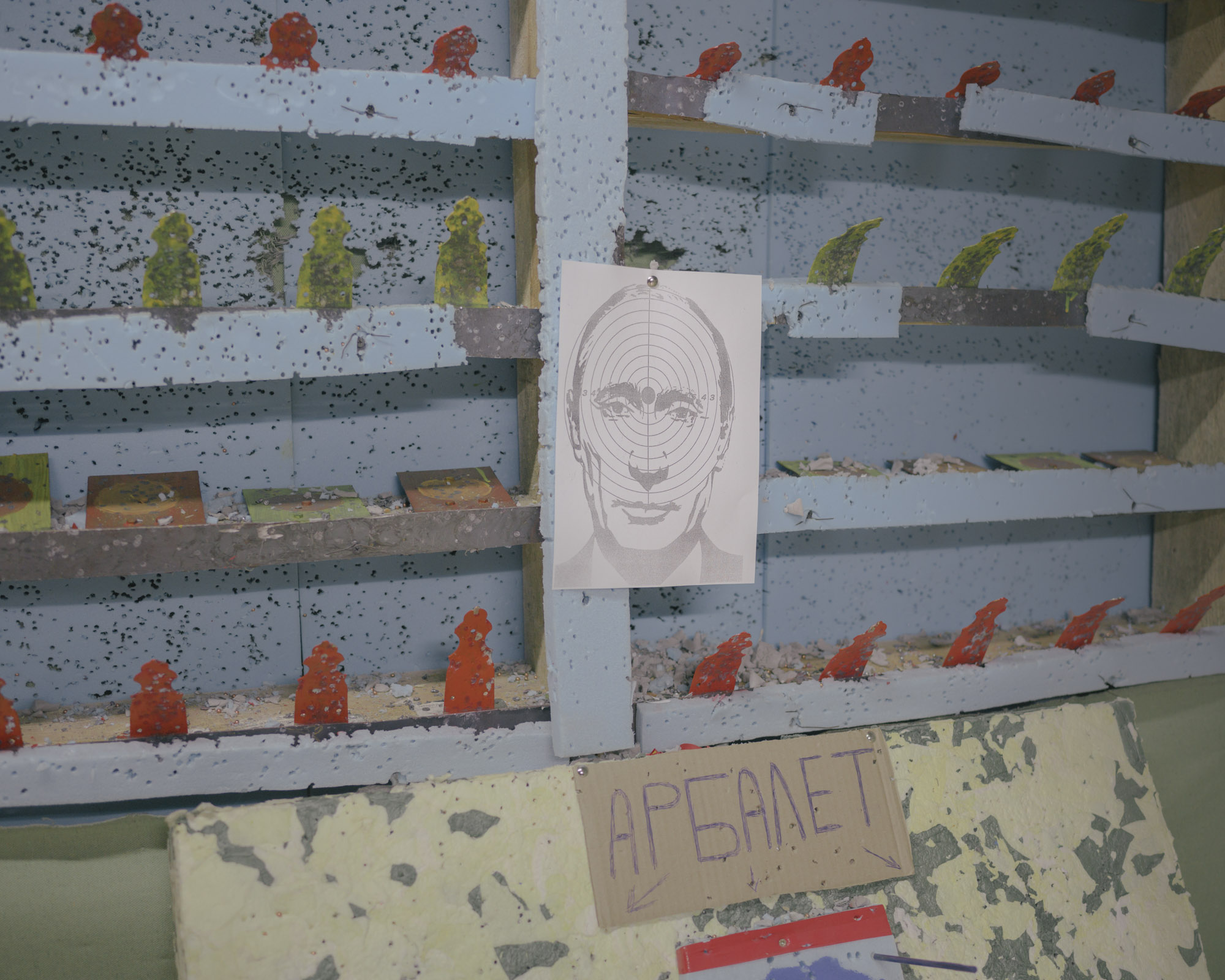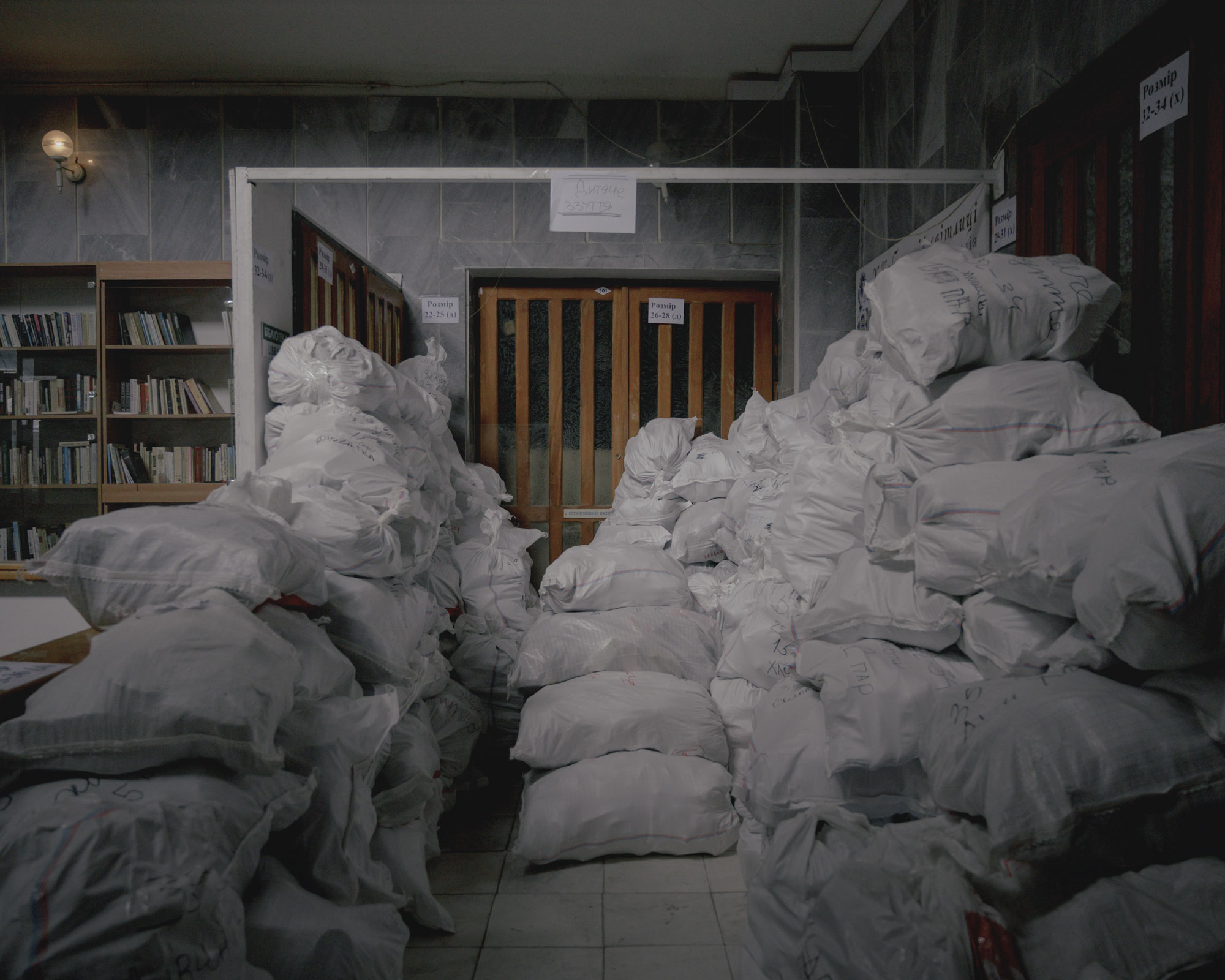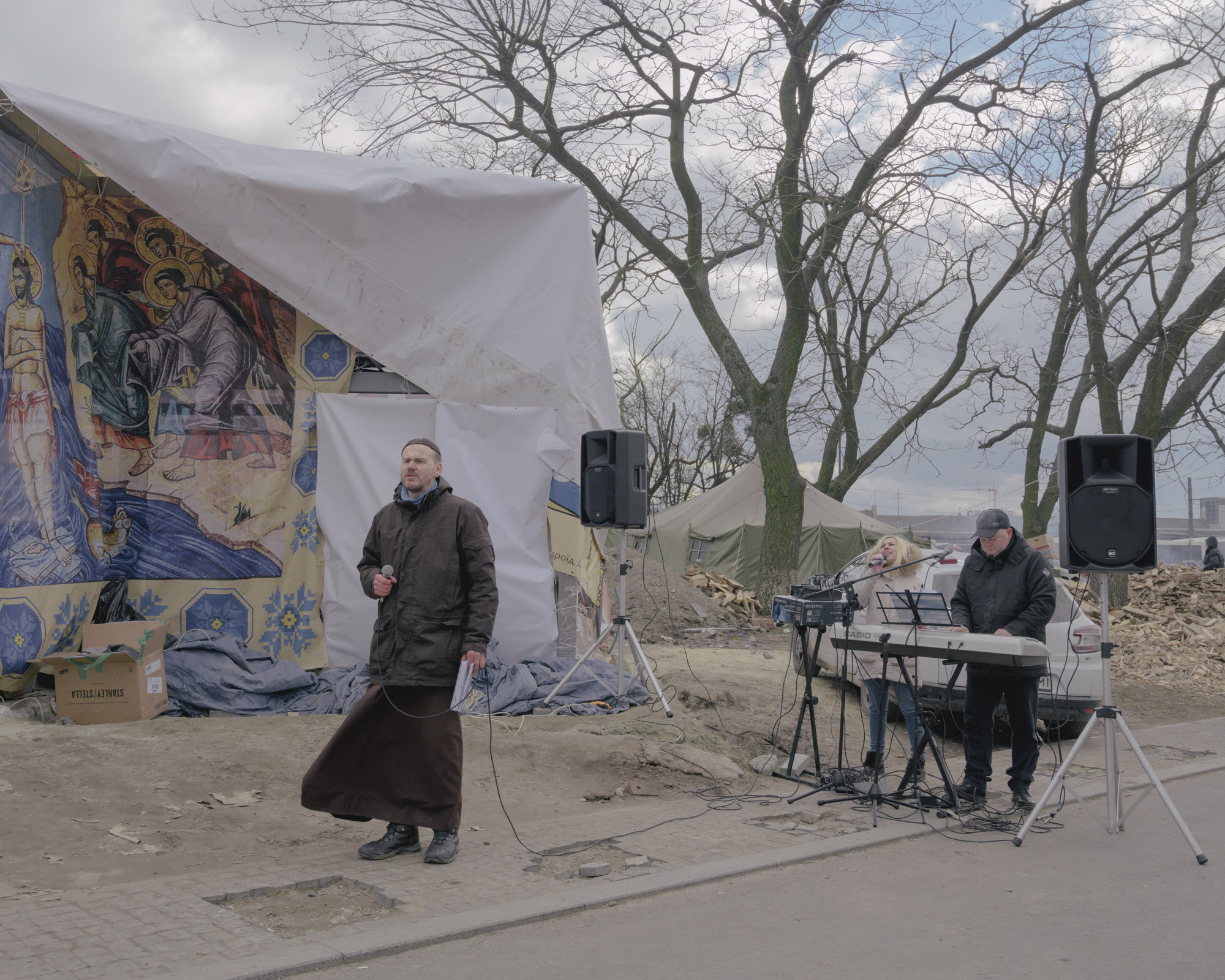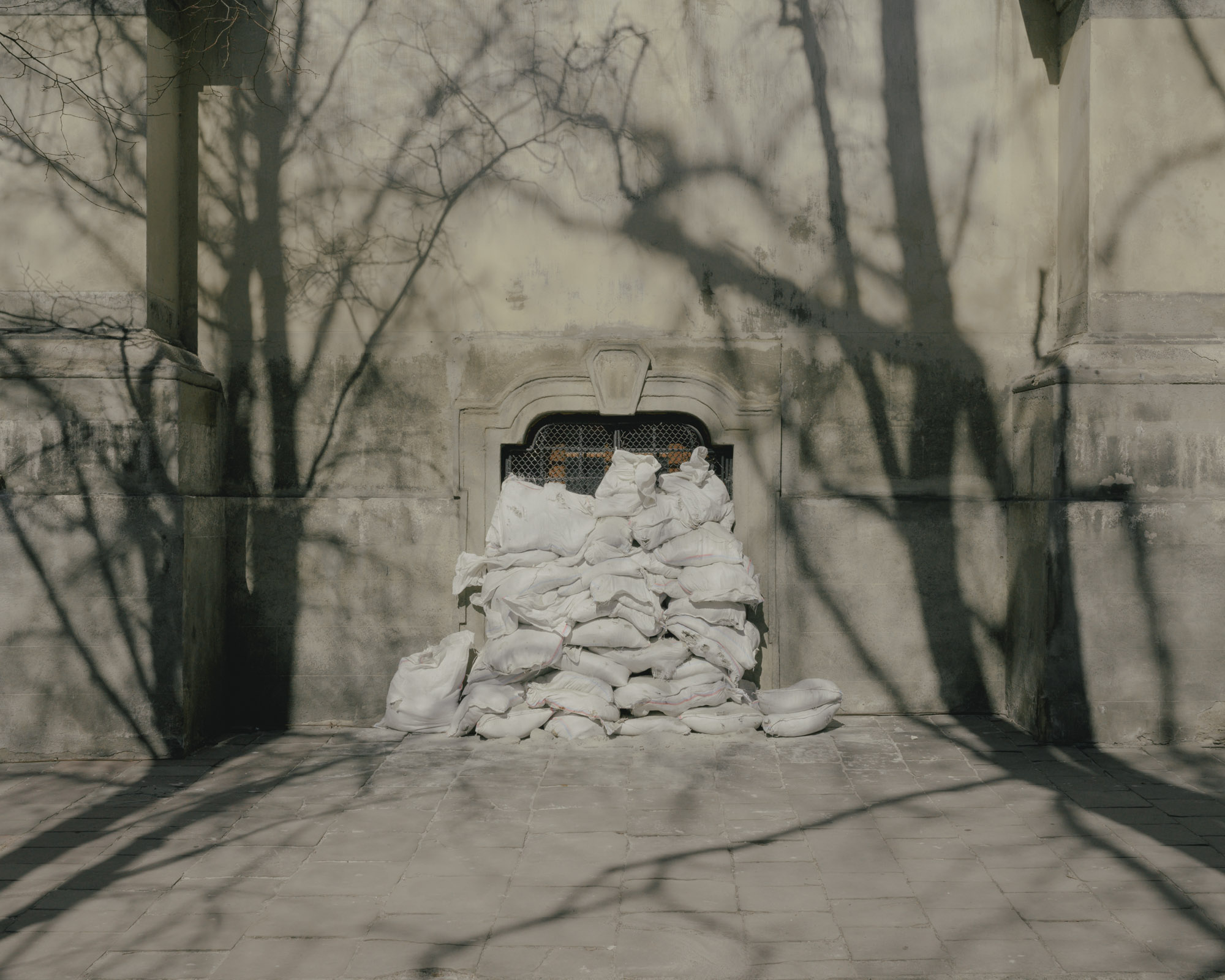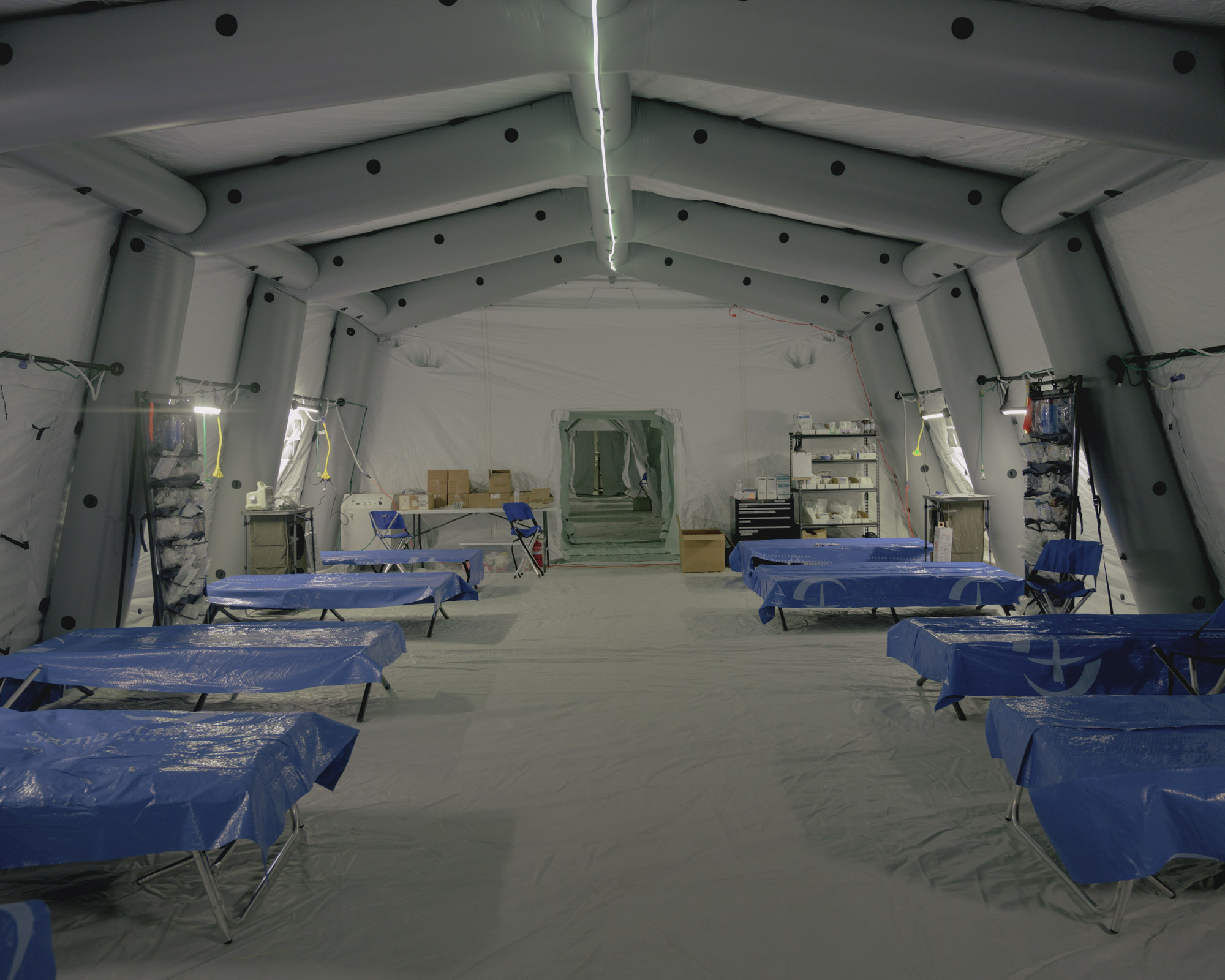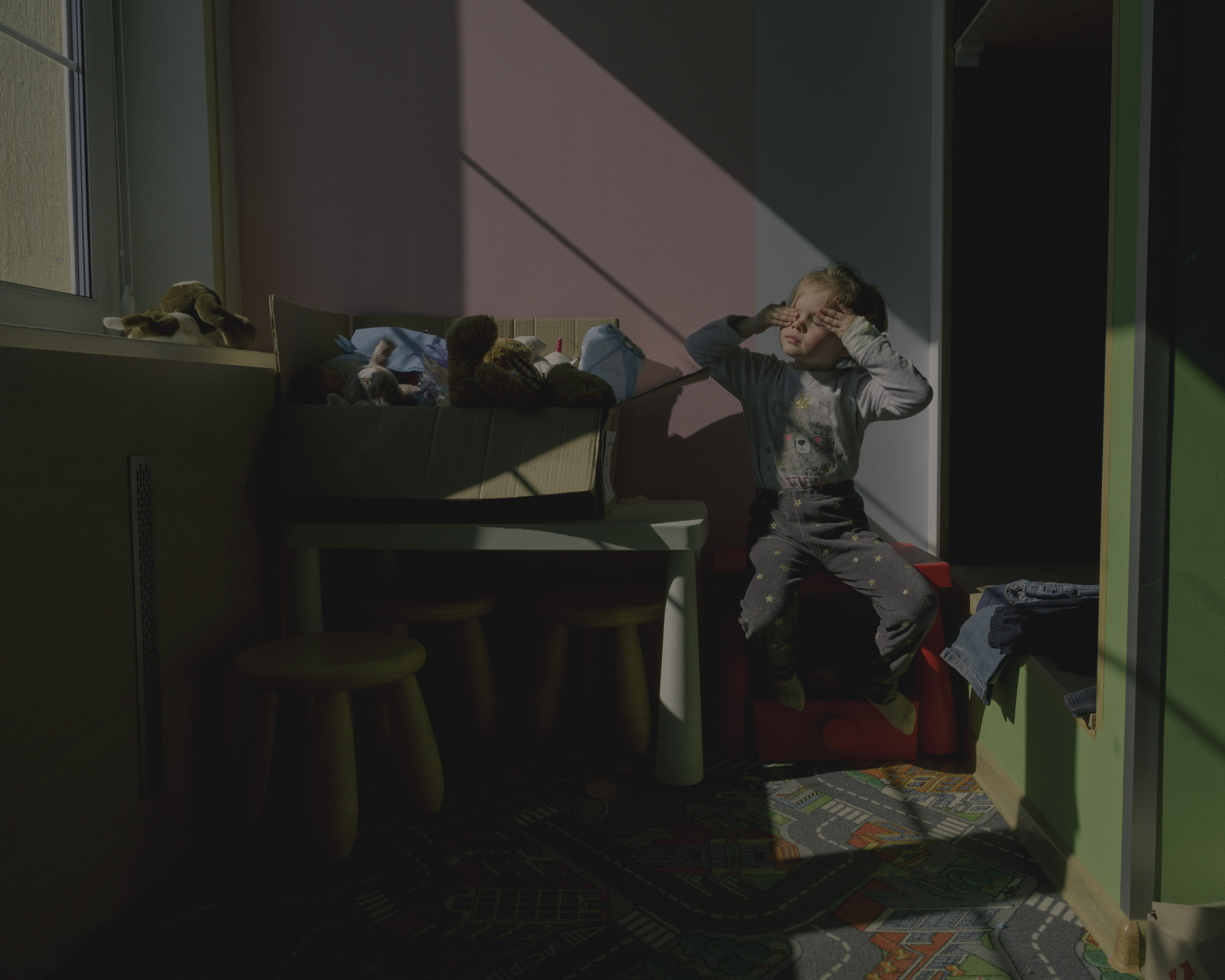 Antechamber of War in Ukraine (2022)
Joint project of Fabian Ritter and Ingmar Björn Nolting

With the beginning of the large-scale Russian invasion of Ukraine on February 24, 2022, everyday life, routines and priorities changed even in the west of the country, which until now had been largely spared. The initial shock of the invasion turned into a new daily routine; an ever-worsening war is a condition to which one cannot get used.

In Lviv, 470 kilometers from Kyiv, a major city otherwise known for its Old Town, a UNESCO World Heritage Site, became an antechamber of war in recent weeks. As Russian attacks continue to grow more brutal further east and more civilian infrastructure is attacked, hundreds of thousands of refugees crowd into the city. At the same time, resistance to the Russian invasion is forming in Lviv. Civilians arm themselves, the city takes protective measures, and relief supplies are sent to the front lines. Lviv became a crucible of war preparations and solidarity.

On March 13, 2022, a military training site 40 kilometers outside the city center was attacked for the first time, killing more than 30 people and wounding more than 100. On the morning of March 18, the Lviv airport was shelled. According to preliminary information, the area was hit by four Russian cruise missiles fired from several hundred kilometers away from the Black Sea, the Ukrainian Air Force said. An aircraft repair shop and a bus repair shop were destroyed.

The situation in the city is tense as fears of further Russian attacks grow. Some see the city in grave danger; Lviv is the cherry on the cake of Putin's invasion, they say.