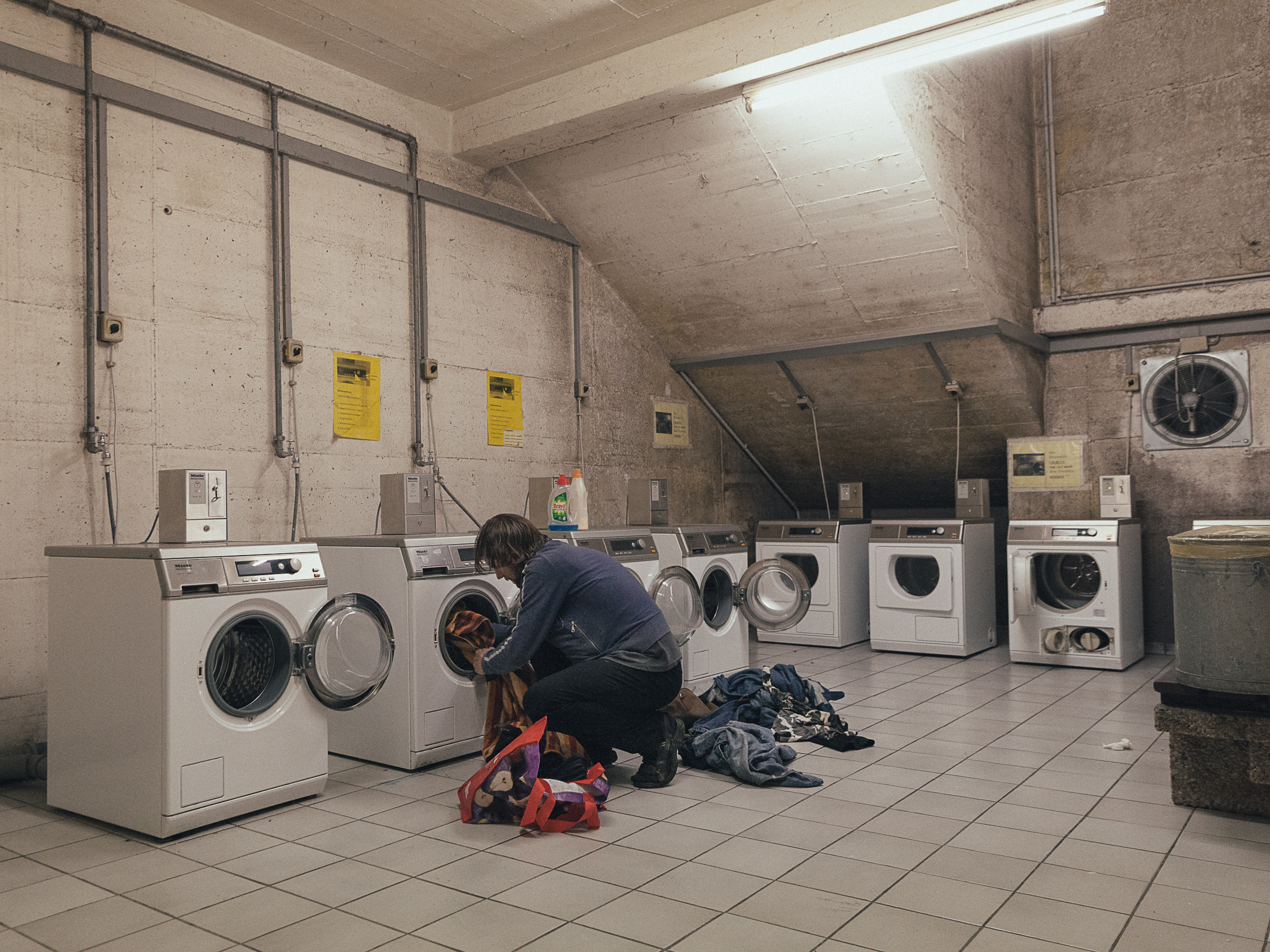 Behind Facades (2016 - 2019)
Built in the early 1970s the "Iduna-Zentrum" is made up of 18 floors and 407 apartments of reinforced concrete. Back then the apartments of the housing block in the German university city of Göttingen were considered chic, a good location. Lawyers, university staff and young families lived in these luxury apartments. The site was attractive, right between university campus and city centre, equipped with swimming pool and sauna. Over the years, the building has fallen into disrepair and today is seen by many as an "eyesore" and "deprived area". The prestigious apartments of high earners became the new home for marginalized groups. Most of the numerous housing blocks in Germany have shared the same fate.

My photo-essay deals with the everyday lives, environments and emotional worlds of people who currently live in the residential complex. I built personal relationships with drug addicts, welfare recipients, refugees as well as students and poverty-stricken old age pensioners for 2,5 years to understand what makes their life in this formerly prestigious building. Therefore I moved into the housing block myself and stayed for five months. With my long-term project I want to tell about realities of life that do not only exist in the "deprived areas" of larger cities but also right in the middle of smaller wealthy German towns.